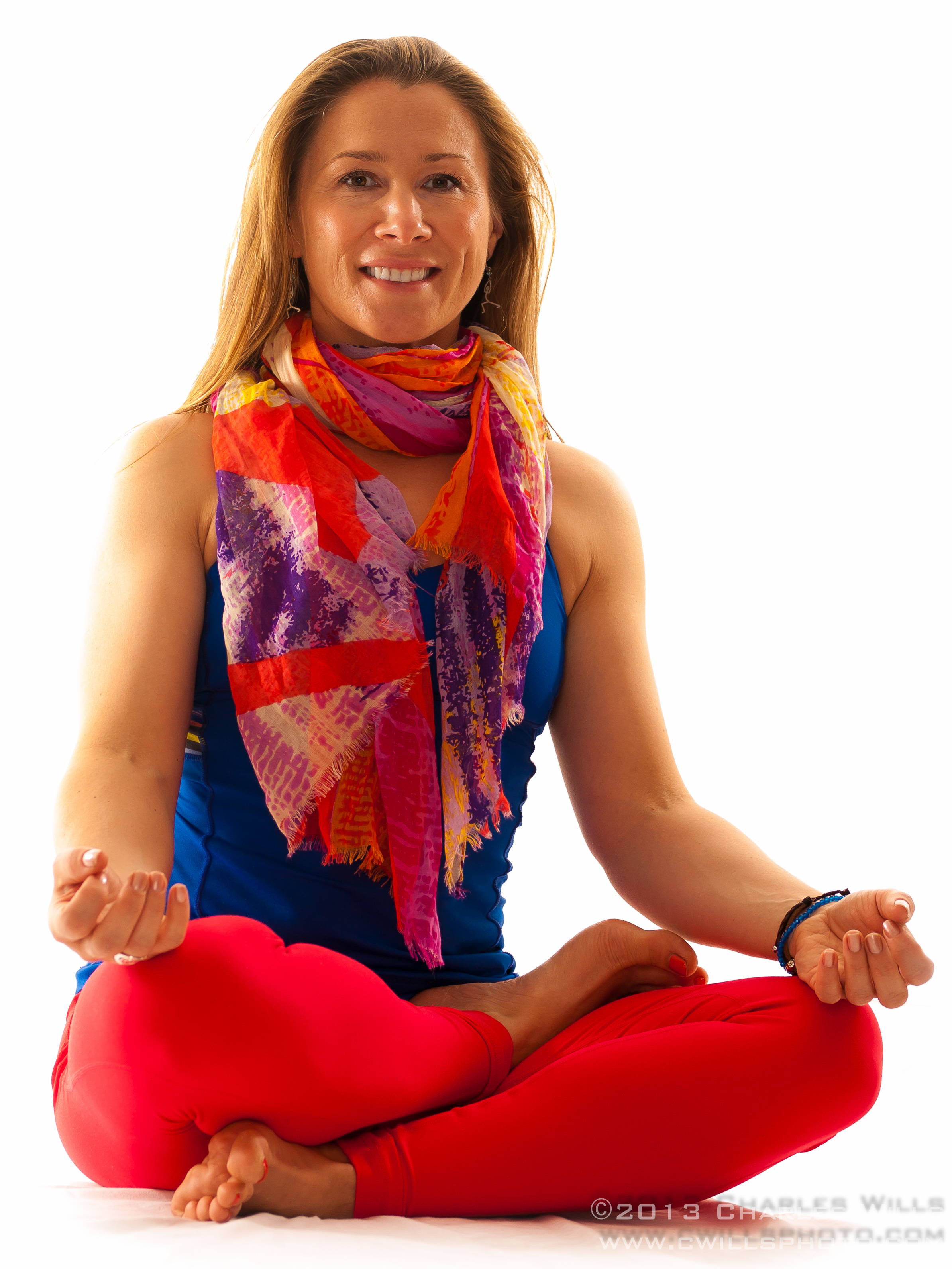 Lilia Wills is an experienced Yoga Alliance® Registered Yoga Teacher, a graduate of the Lotus Gardens Yoga School, and a regular yoga practitioner.  She teaches an eclectic style of yoga from a vigorous power flow for athletes & seasoned yogis to a more gentle style for beginners, a fun and playful style for children, as well as a therapeutic style for those with specific needs & abilities (prenatal, arthritis, etc.)
She is a resident of Monroe and a proud mom of a ten year old daughter.  She is fluent in several languages and has a master's degree in TESOL and teaches English to speakers of other languages.  Lilia also enjoys running, stand up paddle-board (SUP), cooking, and entertaining family & friends, as well as traveling, hiking, and reading with her husband and daughter.
Lilia believes a yoga practice can offer tremendous benefits for one's body and mind:
Builds strength & increases flexibility

Boosts confidence & improves focus

Promotes weight loss and longevity

Cultivates self-discipline

Improves breath control

Achieve balance

Correct posture

Reduce anxiety

Relieve stress
We know you have lots to say about us!  Please send us a brief testimonial.
Lilia is an amazing yoga teacher. Am recommending her to all my patients and friends. So grateful that she is available to us!
Dr. Ronika Choudhary, M.D.
Lilia is a great yogi. Lives the life that she teaches. For me she is a lifestyle coach not just an instructor.
Dr. Kavita Joshi, M.D.
Lilia is one of the best yoga instructors around! She really cares about her clients. She makes sure you are safely practicing while achieving the most benefit from your practice. I am so grateful to have found her! Can't wait for the new studio to open!
Mia Fanali-Skowronski
There are not enough words to say. Great Yoga instructor. Dedicating to making all feel great!!!! Please take one of her classes you won't be disappointed.
Jomarie Branco
Love, love, love Lilia's classes, and once you take one, you will too. Lil is extremely knowledgeable & patient. She enjoys sharing her love of Yoga with everyone, in a relaxed, fun environment. She encourages you to challenge yourself, but never pushes too hard. I always say, taking one of her classes is better than a day at the spa. When you are done, you feel refreshed, energetic & focused, while also relaxed and calm, ready to take on the world!
Darlene Gosnell
I have taken classes from Lillia for over a year now, she is a very open minded and secure teacher whose aim is to always continue to learn as well as to teach, she is kind, considerate and gracious, you couldn't be in better hands. Light & Love
Debbie Guzzi
Lilia is so awesome, I married her!
her husband, Charlie